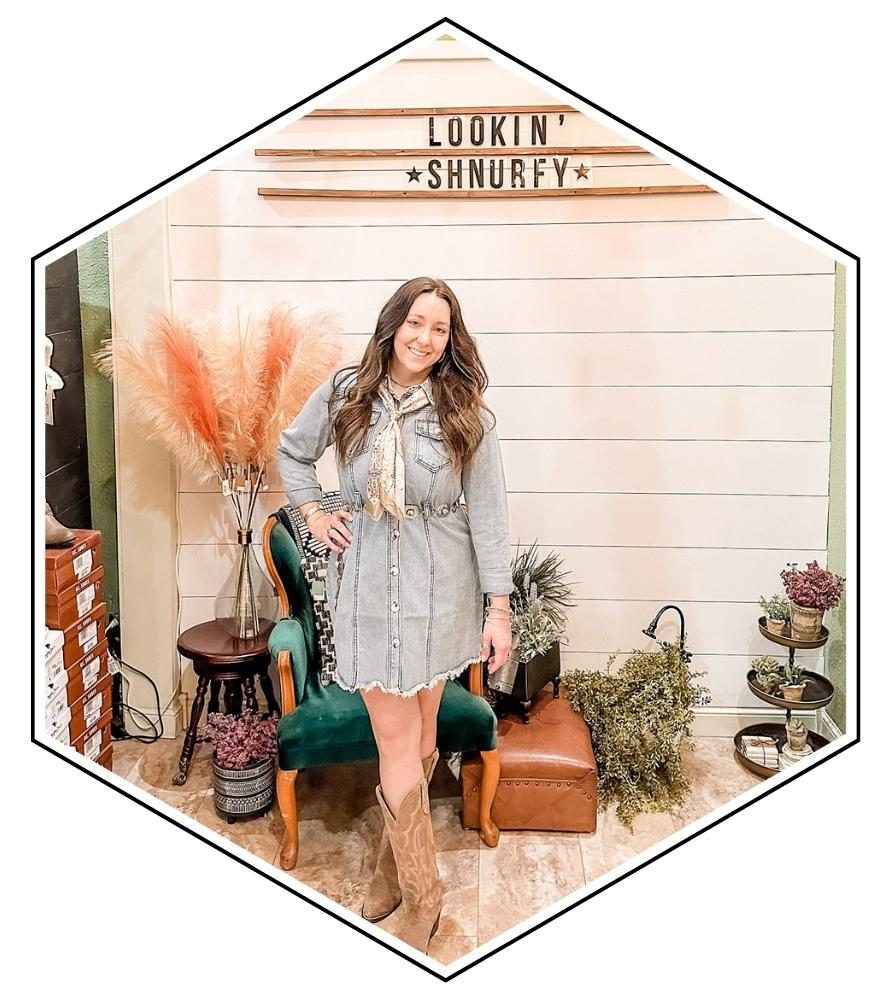 My name is Levie Watterson, owner of Shnurfy Goods Boutique & Mercantile.

I wear many hats in life - I'm a loving wife, a devoted mama, an avid dog lover, boutique owner and I even have my real estate license! I love a good junk hunt, and I'm always dreaming about what I could create out of other's discarded treasures.

I was born in Alabama, and I spent my childhood split between Bama with my dad (Roll Tide) and a charming little farm in rural Missouri with my mom and stepdad.

My first job at 15 was milking cows for a family friend and I still LOVE the smell of a dairy barn. It taught me a lot of patience and how to be a problem solver when there was no one around to help with an incredibly stubborn heifer!

Nature is my sanctuary, and in the warm months you will often find me outdoors, soaking up God's beautiful creation in our local spring fed rivers. I'm a music enthusiast, especially live performances that resonate with my soul. Beyond that, I find joy in the art of creation, whether it's working with power tools and wood or creating delicious meals for my family in the kitchen. Welcome to my world!"